Our Dogs
Dogwood Golden Retrievers
Miss Mariah
Here is the dog that started it all for me "Autumnwood's Miss Mariah"....Is a red female 21 1/2 inches and 57 lbs. She is an easy going, well mannered dog from the time I picked her up at 7 1/2 week to today. In training she quickly picked upon what I wanted from her. I was amazed how fast. She was my first golden love. She had her JH at 1 year, her CD, at 1 1/2 and her CDX just after her 2 nd birthday....Myah passed away in August of 2007. She was the Golden Love of my life. And will be missed!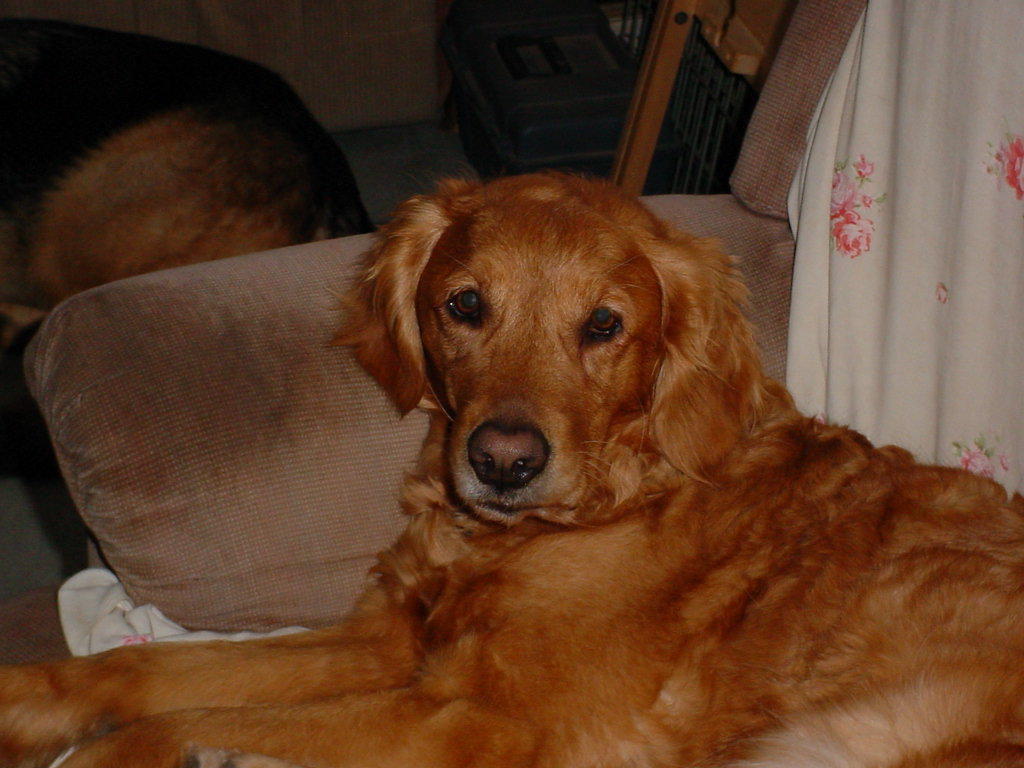 Nutmeg
"Dogwood's Touch of Spice" Nutmeg ... Is a red female 22 inches and about 60 lbs. As you can see she love to lie on the back of the couch...So she is a true "couch potatoe" only in the sense that she likes to lay on the couch...Nut has a lot of drive and energy, she loves to fetch. She was retrieving to hand at six weeks old. She is also very laied back in the house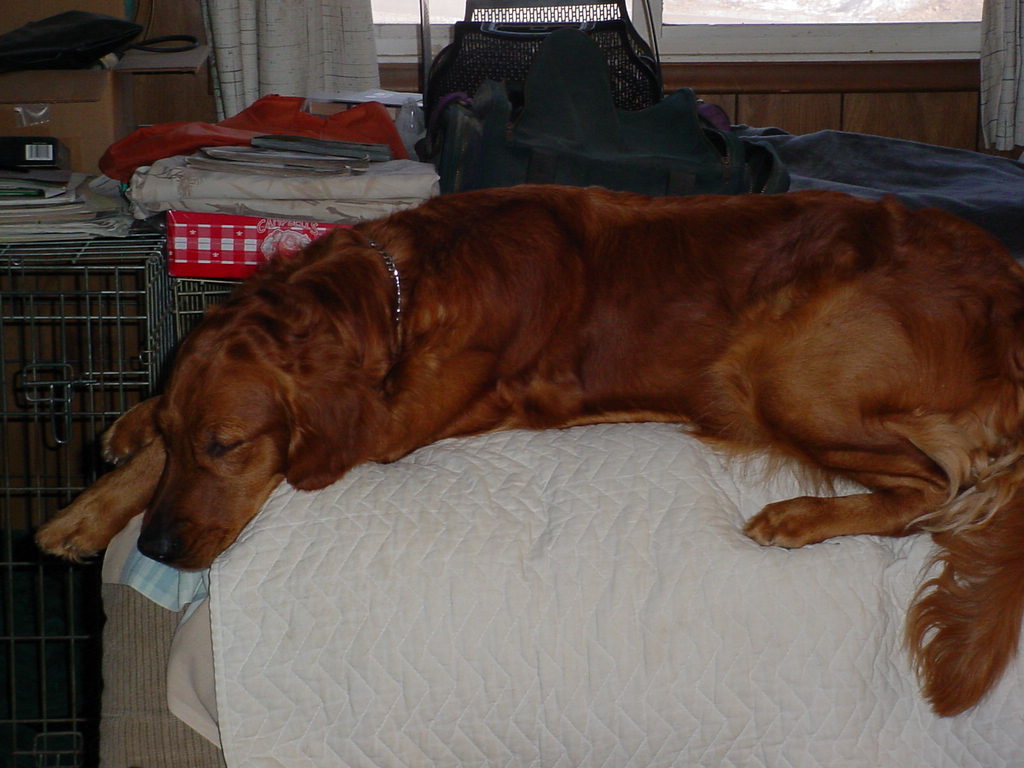 Dylan
"Dogwood's Blowin in the Wind"...Dylan is a Red male23 inches and 65 lbs. He is hard driving and would retrieve until he dropped if allowed. With a strong desire to please. He is doing well in obedience. He has placed in the top 3 for all CD legs.Going 3 for 3. Dylan has just recived his CDX, again he has placed in the top 3 for all legs. And went 3 for 3. We lost Dylan in June of 2009. He was my working boy.From field, home and the obedience ring. He is missed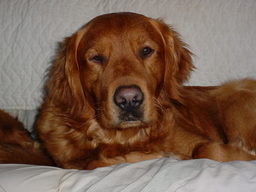 Jewels High Flying Amelia " Amelia"